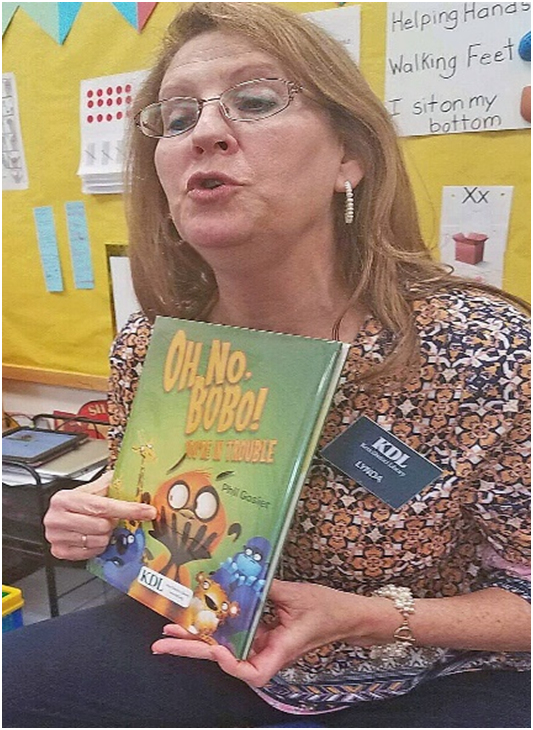 Hi! I'm Lynda Austin and I have been a member of the Hammock Yoga Studio since it met for sessions at Cherry Creek Elementary back in 2008 when Sarah was an instructor through Lowell Community Education. I was reluctant to get into yoga as I thought it not much of a physical workout. But with the urging of Marcia Kapolka; a fitness friend from a Toning with Weights class, I tried the yoga experience.
How wrong I was in my thinking that yoga was an ineffective exercise regimen! As I struggled to hold my first Warrior pose for the requisite 30 seconds, I was certain my arms weighed at least 10 pounds apiece! I soon realized that yoga is kind of a sneak attack exercise practice. To hold a yoga pose demands that all of your concentration and body be attuned to the muscles required to hold your arms in this way, your legs in that way, your core helping stabilize and center your efforts. I could no longer let my mind drift to tasks on my to-do list and run through the motions in a yoga class. It took almost a whole year of a regular yoga practice to even learn to breathe properly – as Sarah says "There is power in the breath". When I learned to breathe with my poses, I became more attuned to slight nuances in body alignment that helped enrich the pose and my whole practice. I now know the power of the breath and have passed it on to my Storytime kids in my job at the public library.
Yoga is a time just for myself. I can let the stress and worry of everyday life melt away and focus solely on myself and how I am feeling. I think only of the breath, the opposing movement of arms, legs, feet, hands, and head and of balance. I can tailor my movements to how I am feeling in the moment because the movement is just for me, not the rest of the class or the instructor or anyone else. It is my hour of that day where I can put ME front and center with no regrets, apologies or shame. I hope to engage in a regular yoga practice until a very old age. I have made some wonderful friends in this studio. Yoga makes me happy…a peaceful happiness. Thank you.
I am married to Dave, who I met on a spring break sailing trip while we were both students at Michigan State University. We have two sons, Eric and Kyle, who are married to a couple of lovely women, Kimi and Rachael. We have two granddaughters, Sofia (10) and Ruby (1) who are the loves of our lives! Dave and I have lived in Lowell for 25 years. I work part-time at the Englehardt Branch of Kent District Library surrounded by things I enjoy immensely – great books, interesting library patrons and fun-loving Toddler Time kids!