CPR and First Aid Training at The Hammock is offered in two phases called the blended courses. Phase one is the online learning component which teaches the basics of First Aid, CPR, and AED Training. Phase two is a continuation of Phase one but is conducted as a hands-on practicum. Resuming where the online course ends, Phase two provides opportunities to practice the skills you learned with an American Heart Association BLS Instructor. Both Phase one online and Phase two hands-on training must be completed to earn your First Aid/CPR certification.
Your training will consist of two segments: Part one is online; Part two is instructor-led.
Your training starts with eLearning by Heartsaver First Aid CPR AED Online or Healthcare Provider. It will resume with the hands-on portion. At the completion of both segments, you will receive a certificate of learning designated as the American Heart Blended Learning Course.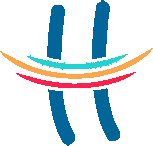 Occupational Therapy at The Hammock focuses on you as an individual, helping you overcome challenges to achieve independence and live a more active life with profound significance. Through personalized treatments, we design programs with therapeutic activities to improve cognitive, sensory, and motor skills coordination. Because our treatments are developed specifically for each person, you will perceive marked improvements in self-esteem as well as a sense of accomplishment.