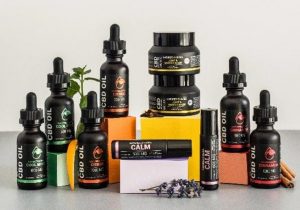 Hello again. First off CBD is NOT marijuana. They both come from the same plant, cannabis (hemp) but they are two different varieties. Think of it like apples – the granny smith is sour but the red delicious is sweet. They both come from apple trees but they are different varieties.
Just like apples, there are different kinds of CBD oils. Young Living uses the CBD oil that does NOT contain any THC (the mind-altering and addictive substance). Young Living essential oils are also mixed in with the CBD oil to help boost the effects of the product.
Young Living uses plants that are grown in chemical/toxin-free soil and have the seed to seal approval. Seed to Seal guarantees no chemicals/toxins are in the soil, used in the growing stage, or in the processing stages. Every oil is kept pure and free from chemicals/toxins.  This is why Young Living products are more expensive than the ones in your local store. You pay more to guarantee no chemicals/toxins are being added to your body.
Calm CBD Roll-On creates a peaceful environment that will help relax and quiet your mind.
CBD Muscle Rub can specifically target those sore, achy muscles.
Cool Mint CBD targets Digestion, Immune function, Inflammation, Neuroinflammation, and Pain.
Citrus CBD targets Mood, Sleep, Appetite, and Memory.
Cinnamon CBD targets Appetite, Digestion, Immune function,  and Inflammation.
If you are ever interested in learning more about any of the information in these blog posts please feel free to contact me through The Hammock.
Well, that is it for now. We will chat again later.